My red and teal layout. I absolutely adore this color combo. So fun. Can be winter or summer.
This layout was inspired by the CoCo Chanel quote on the layout under the pic.
I hope to instill in her what my mother "tried" to instill in me...lol
Layout designed for
Noel Mignon
.
and since we are on fashion and i saw some MAC lipstick. I thought I would share a few more
This is a card I made for a blogger friend who loves vintage.
This is the patteren of freindship stamp set (retired Stampin' Up!)and all i did was stamp the image on the card then i stamped the image again on patterened paper and cut the dress out and adhered it to the card. So cute and so easy.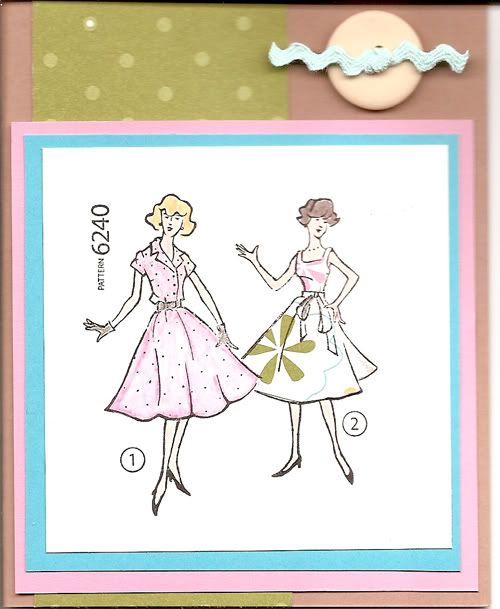 This next layout is a mod podge of pure mess...it's funky but so not me. i think I went a little to far outside my box but it was fun none the less to just slap some paint around adhere some photos, emboss some stuff and just make a pure mess!
My love of MAC makeup will come through in this layout: make sure you search for the pics now...lol that is MY ver own personal collection of just the eyeshadows. We will not go there on the rest!